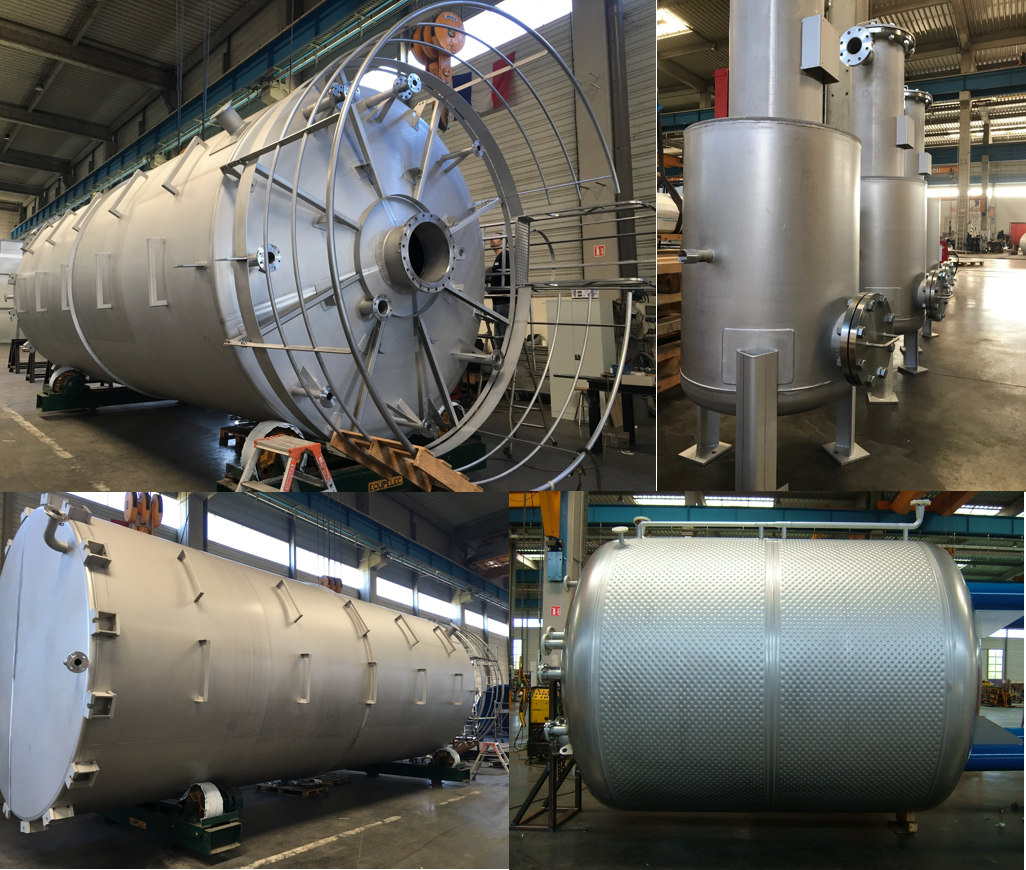 Stainless steel vessels Labbe Process Equipment
Labbe Process Equipment offers stainless steel vessel. They perfectly meet the industrial requirements of our customers : products, use, environment … Indeed, with our experience of over 70 years we have acquired know-how in various fields of activity.
Vessels are stainless steel tanks (vertical or horizontal) design and manufactured to meet your industrial needs.
Our stainless steel vessels can be dished heads, conical heads or flat heads and are intended to maintain, heat or cool the temperature of the liquid it contains. Indeed, inside the tanks circulates a thermal fluid (steal, hot water, freon, liquid nitrogen …).
Range of stainless steel vessels
Labbe Process Equipment offers a large range of tanks. Thus, whatever your needs our technical means allow us to offer tanks of all sizes (from 50 liters to more than 500 m3).
We offer :
filters
mixing tanks
sterilizers
…
In addition, depending on the application, the stainless steel tanks can be equipped with a dimpled jacket or half pipe coil.
The manufacture of our stainless steel vessels
The entire manufacturing process of our stainless steel tanks is done internally in our industrial workshop of 15.000 m². In addition, we have an integrated design office and work in collaboration with engineering.
Fields of activity
Stainless steel tanks are standard equipment in the industrial sector, so they can adapt to variour fields of activity such as :
Stainless steel vessels can sometimes be used for the cultivation of ferments, pasteurization or crystallization.
---
Expert in the design and manufacture of stainless steel equipment for more than 70 years, Labbe Process Equipment will bring its expertise and know-how to offer solutions adapted to different areas.
We invite you to discuss with our experts about our tanks either via our online chat or via our form.
Also, we have put at your disposal a section "Price request" to make your price requests directly online.
Finally, do not hesitate to contact us on +33 (0) 1 64 42 53 53 for a design adapted to your needs.