Stainless steel mixing tank
Stainless steel mixing tank is an equipment proposed by our Labbe Process Equipment. Indeed, we have a know-how of more than 70 years. Thus, our experience allows us to offer industrial solutions adapted to your needs and in accordance with your specifications.

Thus, the mixing tanks are designed and manufactured by the company Labbe Process Equipment in our industrial workshop. 15,000 m². Labbe custom sizes mixing tanks for different applications and then responds to all your industrial constraints. This type of solution is equipped with a stirring system.

Our tanks are made in :
– Stainless steel 304L, 316L, 316Ti, 321, 310S,
– Duplex U45N, U35N,
– Uranus B6,
– Nickel Alloys C22, C276, C2000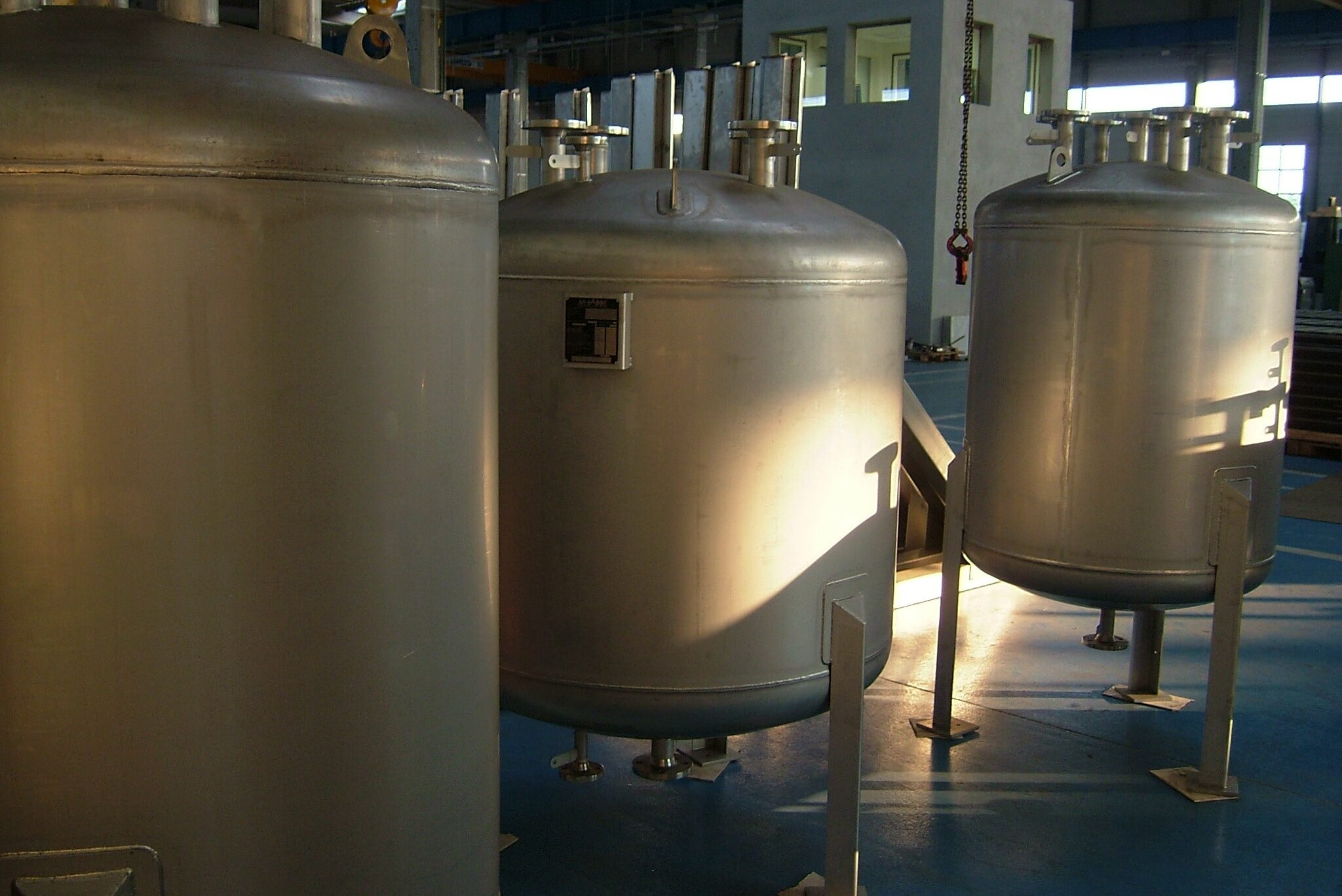 Why install a mixing tank Labbe
Mixing tanks are essential equipment in your mixing and/ or stirring stages.
Also, our integrated design office allows us to provide you with:
a mechanical engineering
manufacturer's file
construction drawings
autonomy up to category 2

Labbe Process Equipment also has the ISO 9001 certification.

Also, our industrial workshop of 15 000 m² allows us to ensure a manufacturing without any subcontracting. In addition, we master internally all phases of the manufacturing process. Thus, we offer quality equipment and always the shortest delivery times. Finally, our mixing tanks comply with the PED 2014/68 /EU.
Your tailor made mixing tanks
Labbe Process Equipment produces tailor made storage tanks in a very short time. Indeed, thanks to our industrial workshop of 15,000 m², we carry out each step of the manufacturing process of your appliances internally.

Finally, our mixing tanks are reliable and age very well in time because your satisfaction is our greatest reward.