Labbe, your pressure vessels manufacturer
The pressure vessels has been a specialty of Labbe Process Equipment for more than 70 years. It's an equipment under pressure subject to construction codes such as CODAP or ASME. Indeed, the objective is to comply with the PED 2014/68/EU (Pressure Equipment Directive).

Thus, Labbe manufactures all types of stainless steel or Nickel Alloy pressure vessel for a wide rang of industrial applications.

Pressure vessels can be proposed with a stirring system, with double jacket or insulated.
Vessel manufacturer
Labbe Process Equipment manufactures pressure vessels without subcontracting thanks our workshop of 15 00 m². This allows us to have a large stock of stainless steel sheets to manufacture with the shortest delivery times. Also, we control all phases of manufacturing internally :
stock of 1.000 tons of stainless steel,
cutting,
dished heads forming,
rolling,
maching,
welding,
polishing,
testing,
pickling and passivation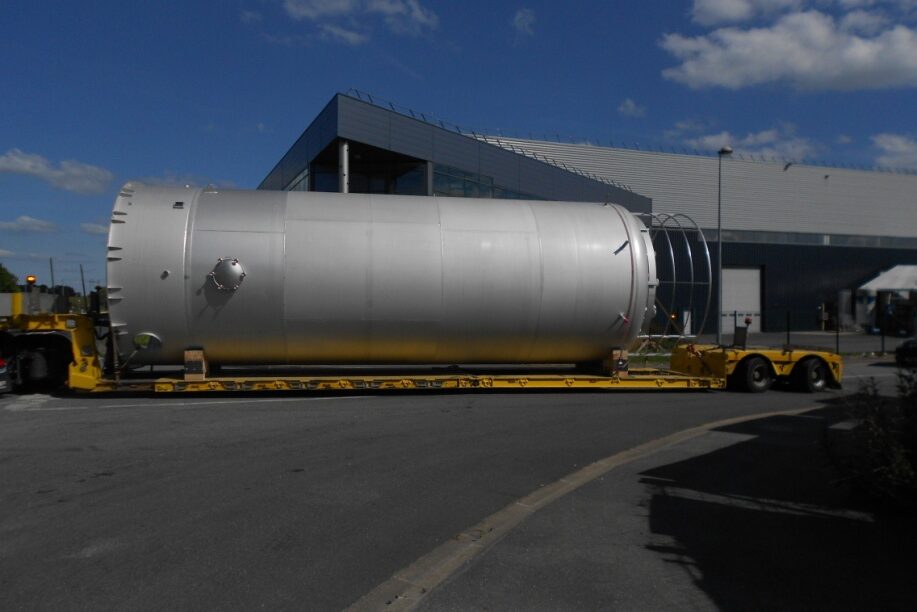 Manufacturing codes
Labbe Process Equipment designs according to the industrial agreements and certifications such as EN13445, CODAP 2010, CODETI, AD-MERKBLATTER, ASME … This, thanks to our design office.
Grades
Labbe Process Equipment has a permanent stock of 1.000 tons of stainless steel sheets plates. This stock assures a mastering of the different delivery times :

– Stainless Steel 304L, 316L, 316Ti, 321, 310S
– Duplex U45N, U35N
– Uranus B6
– Nickel Alloy C22, C276, C2000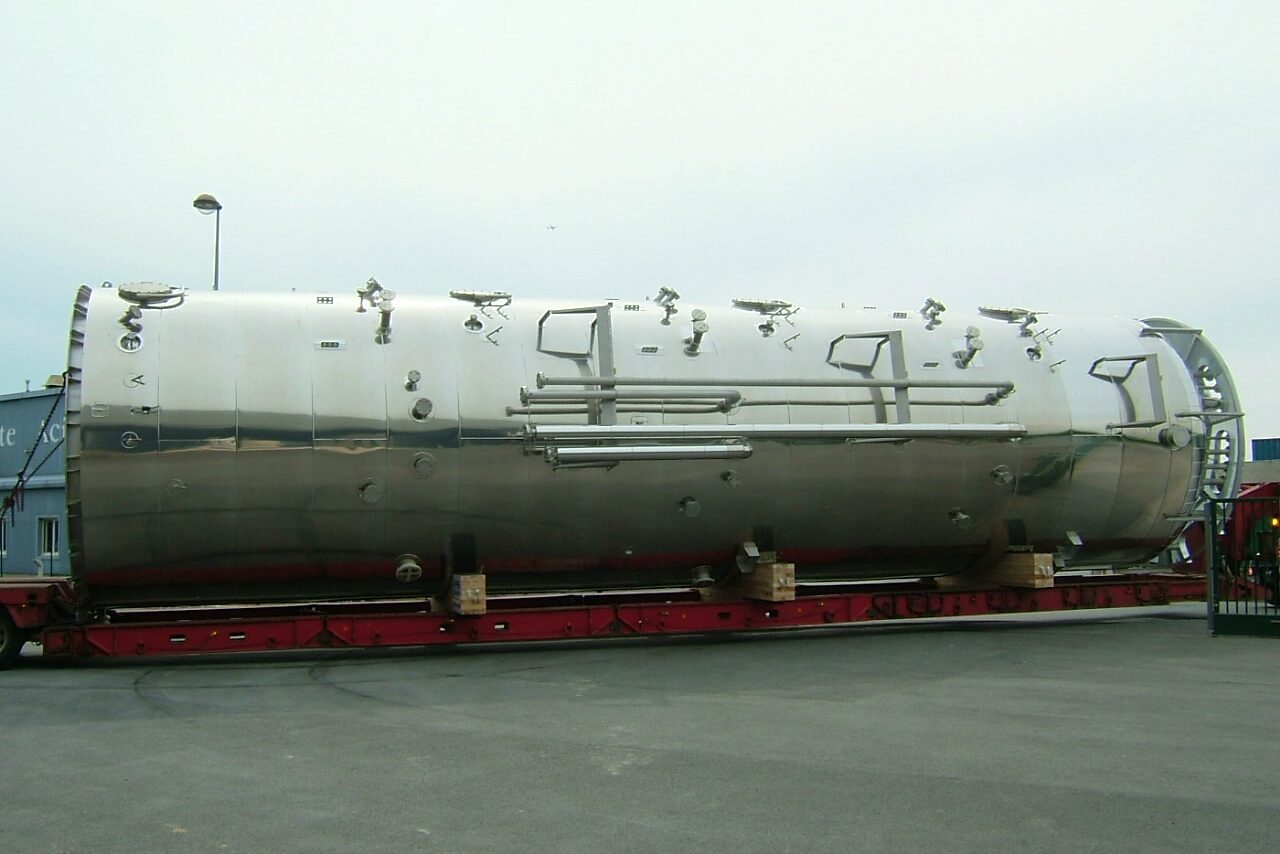 Pressure vessels capacities
We offer pressurized vessels up to a 60 mm ferrule thickness for a 6.5m diameter in accordance with PED 2014/68/EU. Also, thanks to our design office, we can design and manufacture pressure vessels up to 100 bar for a diameter of 2.5 m.
Labbe, your pressure vessels manufacturer
With more than 70 years experience in stainless steel pressure equipment, Labbe is able to offer efficient and competitive solutions worldwide. First, the design office carries out mechanical engineering. Thus, it makes it possible to determine :
thicknesses of ferrules,
constraints, the reinforcements,
supports,
resistance to the wind, to the earthquake, to the snow …

Then, the pressure vessel is sent in manufacturing (produced at 100% by Labbe). Finally, Labbe proceed to the regulatory tests according the construction codes: control coupon, bleeding, PMI test, radios, hydraulic test.
Labbe Process Equipment masters the design and manufacture of the pressure vessels to offer you reliable and durable equipment.