Labbe, your half pipe coil reactor manufacturer
Labbe Process Equipment has been an expert in process equipment for more than 70 years. Thus, we are able to offer you the design and manufacture of half pipe coil reactor adapted to your industrial needs.
What is a half pipe coil reactor ?
half pipe coil reactor is a recognized process which is composed of an external circuit made of half-pipe coil welded to the bottom and the shell, in which circulates a thermal fluid.
Labbe Process Equipment reactors equipped with a half-pipe coil are particularly robust and adapted to corrosive environments.
Technical characteristics
Mechanical engineering
Pressure: 50 bar (for higher pressures, contact us),
Temperature: 400°C (for higher temperatures, contact us),
Max weight: 130 tons, diameter: 6.5 m, length: 40 m,
PED 2014/68 /EU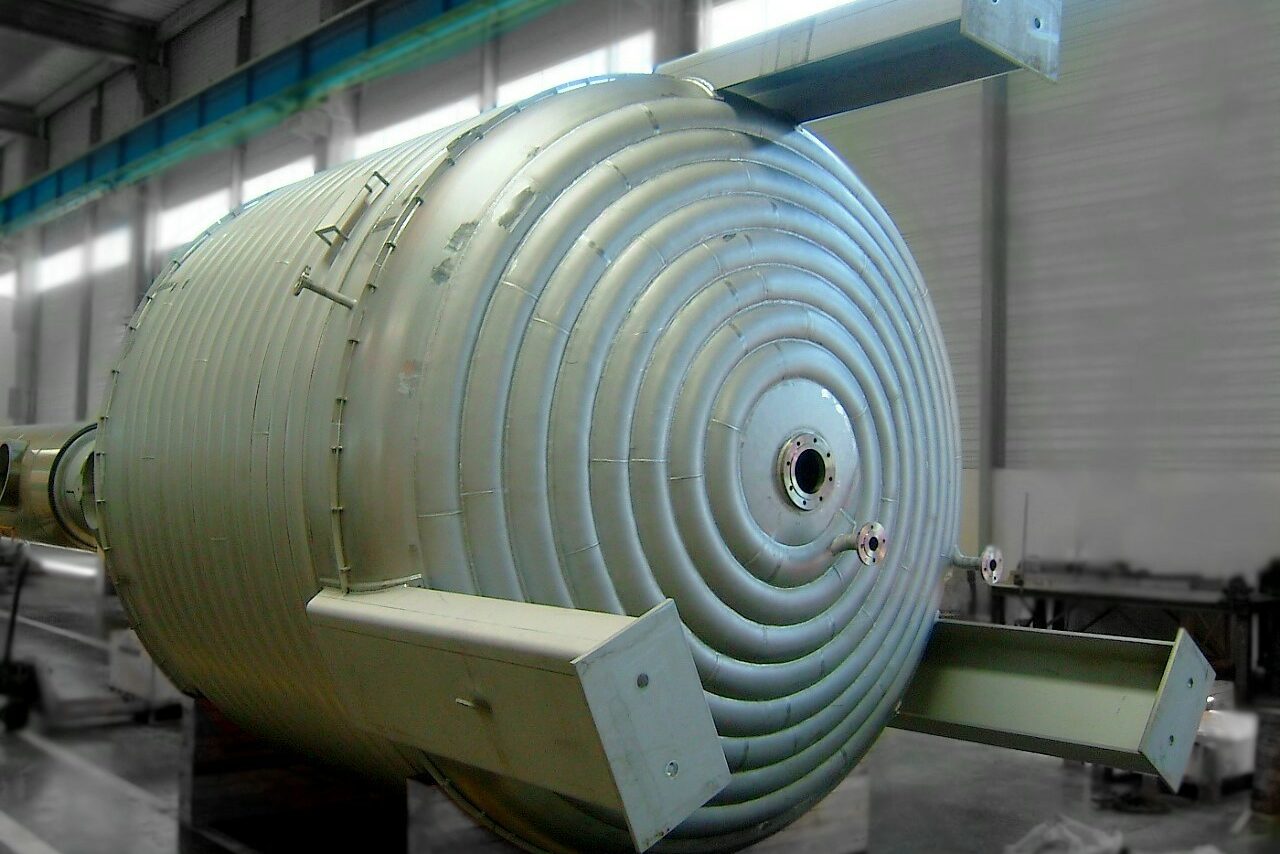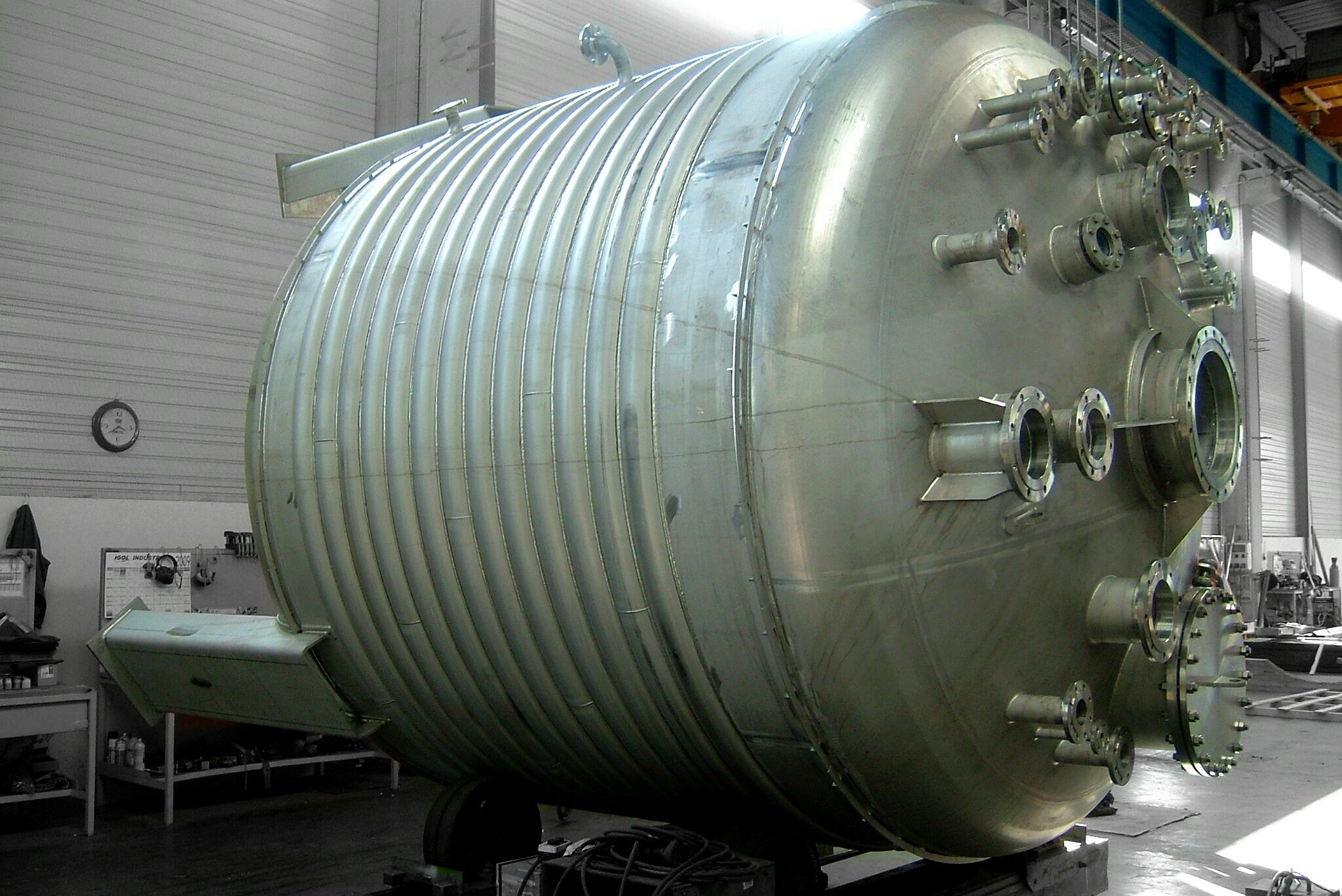 Materials
Stainless Steel 304L, 316L, 316Ti, 321, 310S
Duplex U45N, U35N
Uranus B6
Nickel Alloys C22, C276, C2000