1000 tons of stainless steel plates available
Stainless steel or nickel alloy plates, we have a stock of 1000 tons which allows us to manufacture with the shortest delivery time. In fact, our stock is directly accessible to us in our 15.000 m² industrial workshop. In addition, it allows us to control all the manufacturing phases of your stainless steel appliances.
Stainless steel shade
In order to be able to reply to all of your projects Labbe Process Equipment proposes a large range of stainless steel and nickel alloy grades.

In addition to those 8 stainless steel grades:
304L 1.4307,
316L 1.4404,
321 1.451,
316Ti 1.4571,
310S 1.4845,
UB6 1.4539,
Uranus45N 1.4462,
Uranus35N 1.4362

Labbe Pocess Equipment offers you specific innovative and robust nickel alloy grades.

If you need advices to find the appropriate stainless steel grade, contact our experts in corrosion, they will answer you.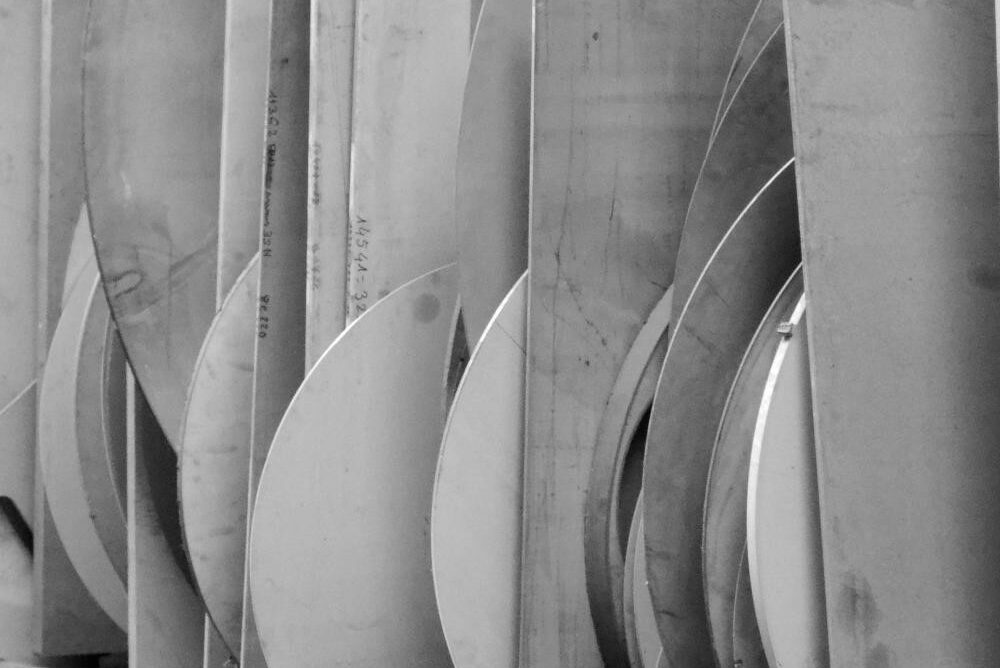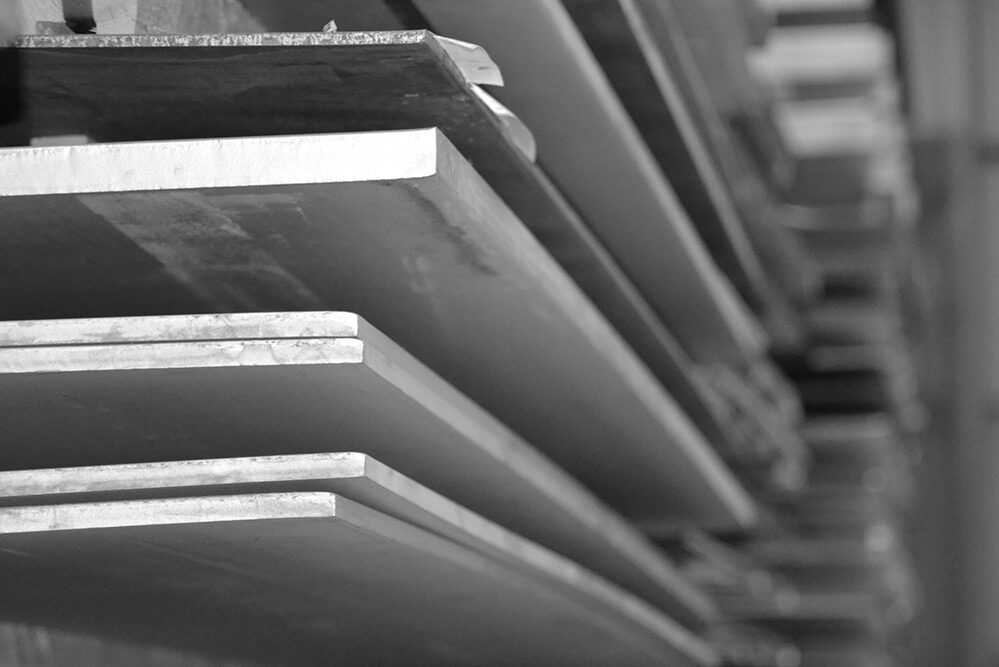 Size and thickness
Labbe Process Equipment has different sheet formats :

1500 x 3000 mm, 2000 x 6000 mm, 2500 x 6000 mm, 3000 x 6000 mm.

The thickness range of stainless steel plates is from 1 to 60 mm.
Norms
Stainless steel plates are manufactured by Western Europe mills certified ISO9001 and have 3.1certificates according to the EN10 204 standard.

The manufacturing norms are:
EN10028-7,
ASTM A 240,
ASME SA 240
ADW2 and ADW10 standard are available on request for the raw material.