Welded plates heat exchanger : Weplex®
Welded plates heat exchanger Weplex® is a specialty of Labbe Company.

Indeed, Labbe Process Equipment proposes a range of welded plates heat exchangers Weplex® with cubic frame.
Also, the Weplex® exchanger is a wide-channel welded plate heat exchanger, this is particularly suitable for charged fluids.

It's the most robust heat exchanger in the market (European patent):
– Compact design
– Four removable sides for easy maintenance and cleaning
– Transfer surfaces design according to fluid properties
– Wide channel suitable for difficult and viscous fluids or for fluids charged with particles
– Good control of fluid velocity and heat transfer coefficient (30% up to 40% higher than in a tubular heat exchanger)
– Possibility of low thermal approach

The thermal performance of the welded plate heat exchanger Weplex® is perfectly adapted to exchange on difficult fluids, loaded with suspended and viscous material.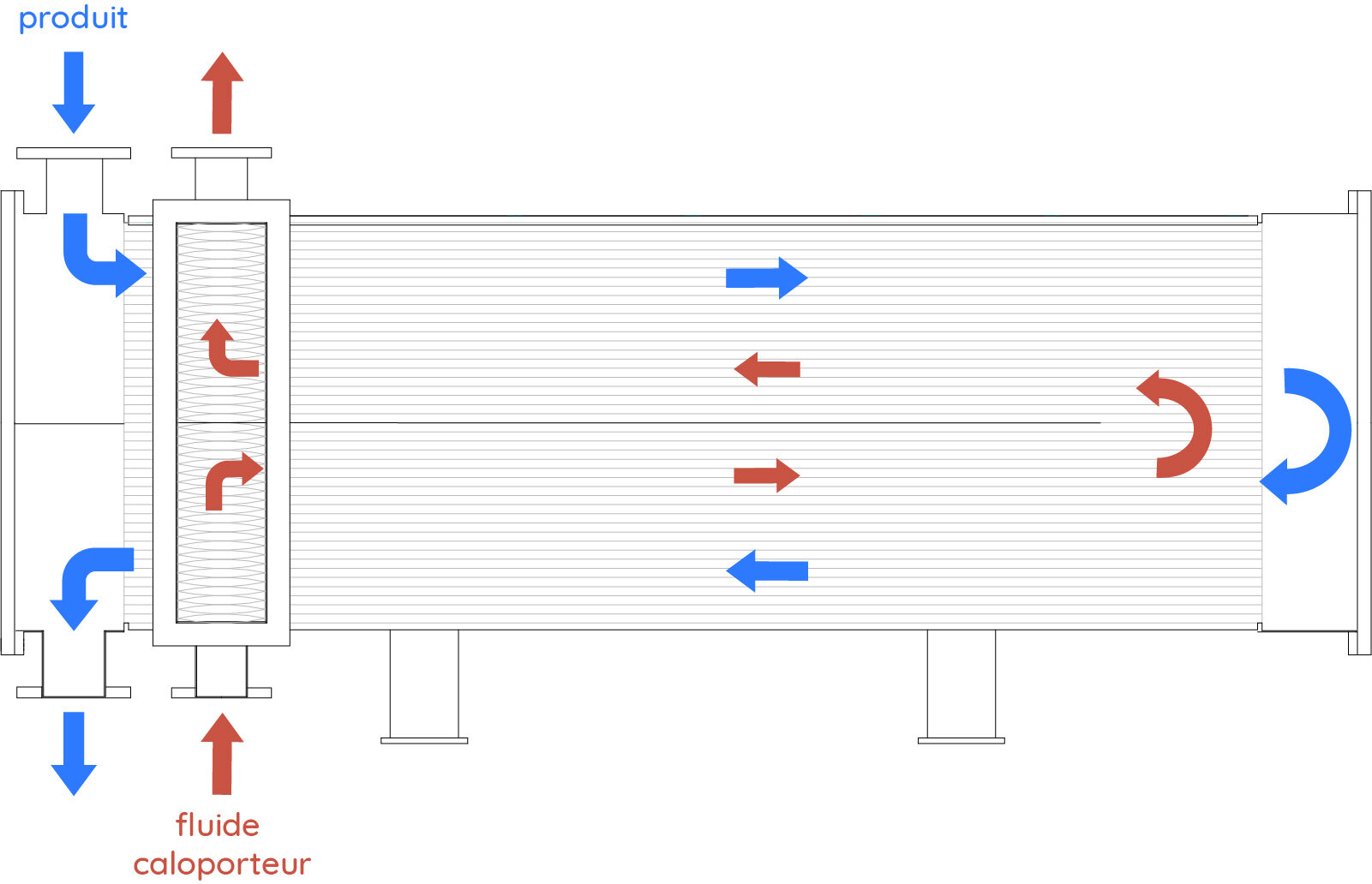 Technical information of the Weplex Welded Plate Exchanger
– Monophase, condensation or evaporation
– Maximum pressure 20 bar (contact us for superior pressure)
– Maximum temperature 300°C
– Cleaning possibility on the 2 circuits, depending on the chosen option
– Welds inspection possibility
Materials
Manufactured in accordance with the construction codes in force as well as the TEMA standard:
– Stainless steel 304L, 316L, 316Ti, 321, 310S,
– Duplex U45N, U35N,
– Uranus B6,
– Nickel alloys C22, C276, C2000
– Hastelloy

Labbe has a wide range of grades of stainless steel as well as nickel alloys.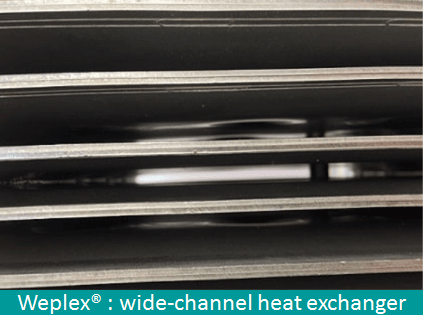 Welded plates heat exchanegrs manufacturing
Welded plates heat exchangers proposed by Labbe Process Equipment are laser spot welded and have high thermal performances with optimized product flow velocity, minimized pressure drop and reduced space area. The design of our plate heat exchangers permits an easy inspection.

The design of our welded plate heat exchangers adapts to your needs with 3 types:
– W0 : Fully welded
– W1: Visible and cleanable on 1 circuit
– W2 : Visitable and cleanable on 2 circuits

Finally, the design and manufacturing is done in our 15,000 m² workshop in France. This allows us to master the entire manufacturing process internally.

Also, we offer quality equipment and the shortest delivery time.

=> For more information on the Weplex®, please visit our website dedicated to this heat exchanger.