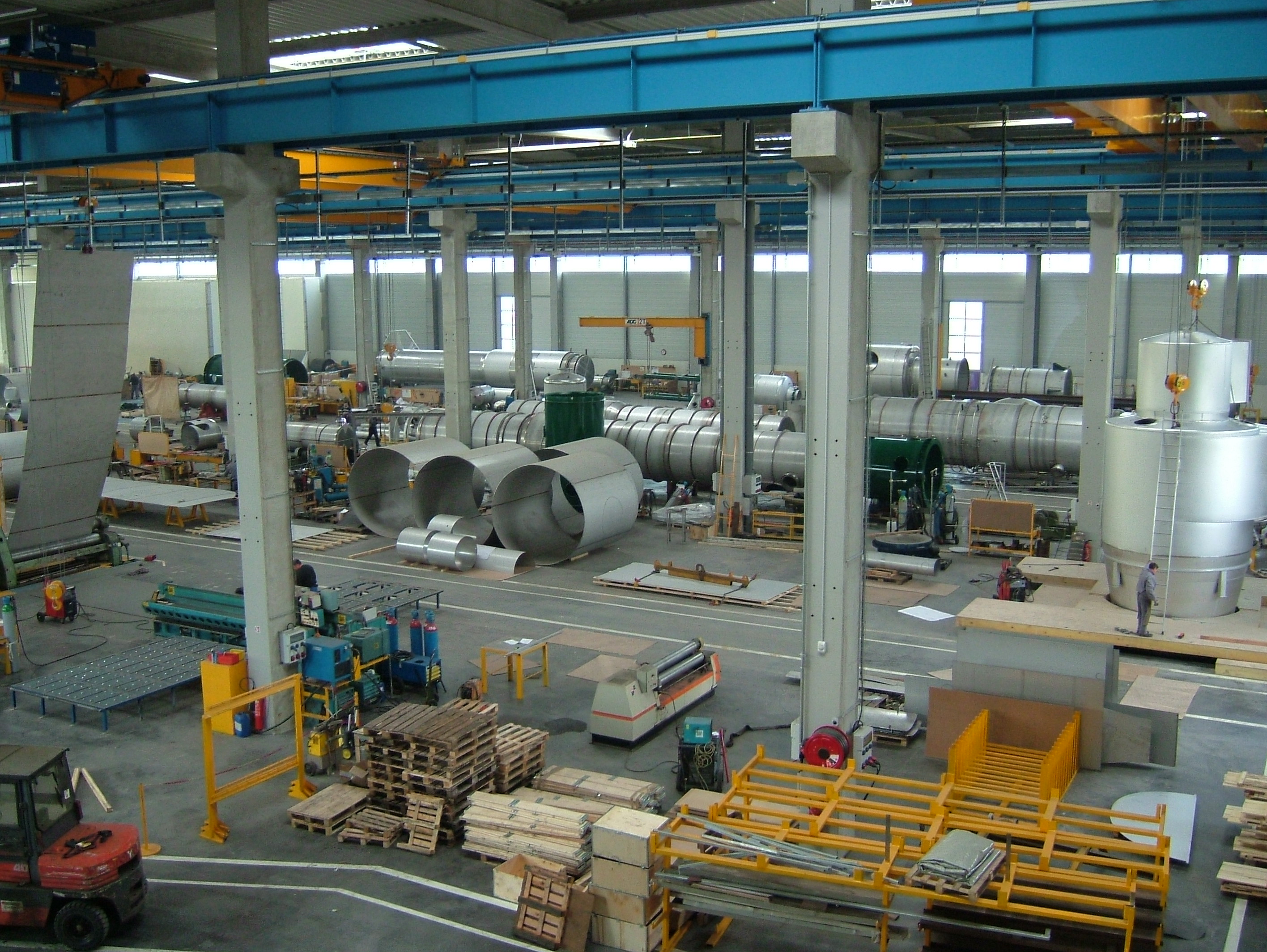 Labbe Process Equipment : June 2019 productions
Continuous manufacturing for many productions
Thanks to our 15.000 m² industrial workshop and our integrated design office, we design and manufacture all of our equipment internally. All this is done without any subcontracting in order to guarantee you quality equipment and short delivery times.
Labbe Process Equipment has developed its expertise in 4 ranges of equipment :

This year again we continue our sustained investment policy. Indeed, this allowing us to evolve in a constant concern of adaptation to new technologies and skills.
Likewise, our development in the international market continues and we produce stainless steel appliances and nickel alloys for customers all over the world.
Our achievements of the month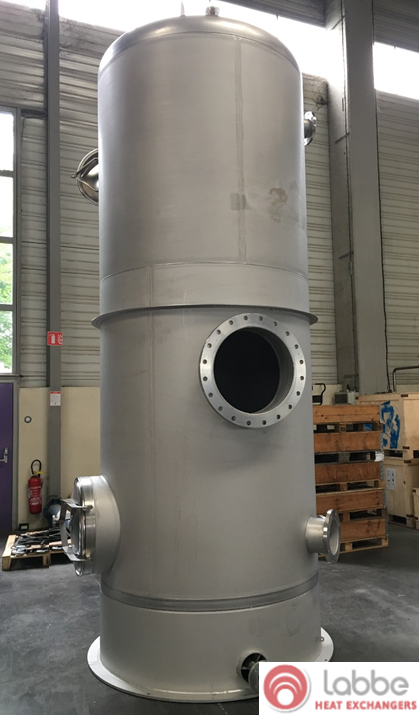 Condenser made of stainless steel 304L realized for the field of water treatment for the city of Bucharest in Romania.
This equipment is a good example of our development in the international market.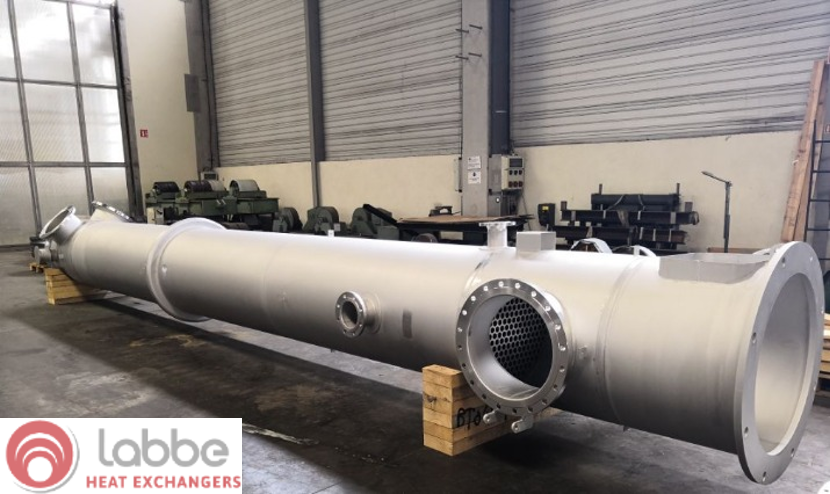 Stainless steel tubular heat exchanger for gas cooling with exchange surface of 210 m², height of 10 meters and diameter of 1 meter.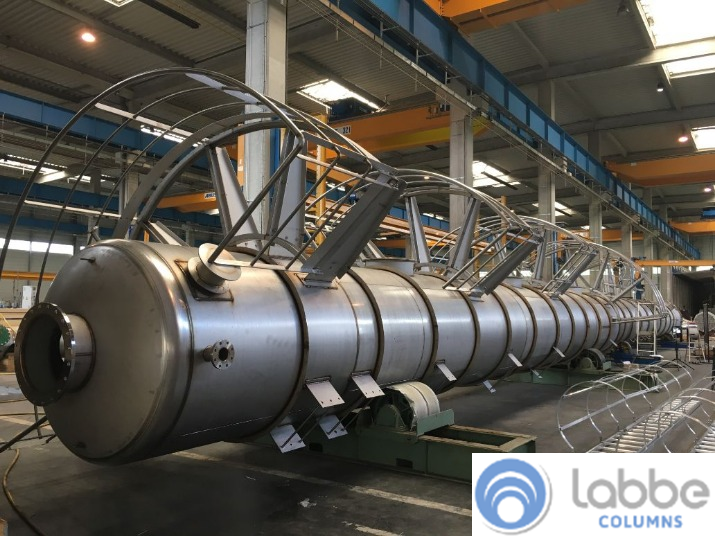 Manufacturing in progress of one distillation column made of stainless steel 316L, 30 meters long. This with : trays, structured packing, liquid distributors/ collectors and platforms for the alcohols application.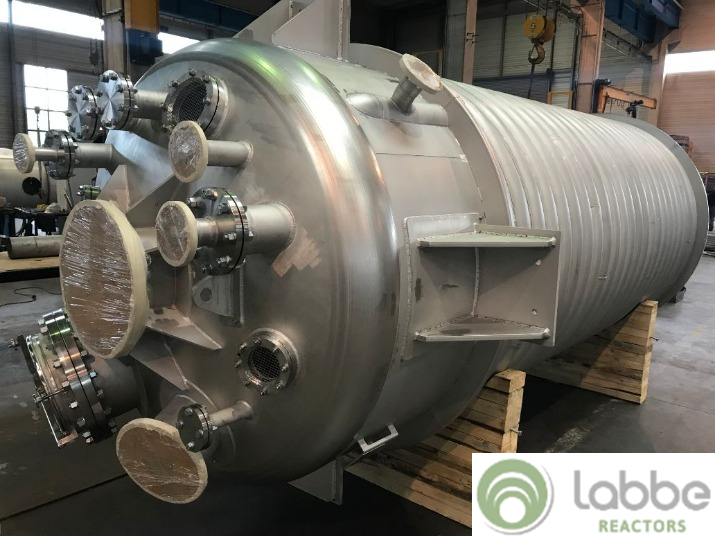 This month, 2 half pipe coil reactors made of stainless steel 316L with 6 m³ volume for chemistry application.were made by our company..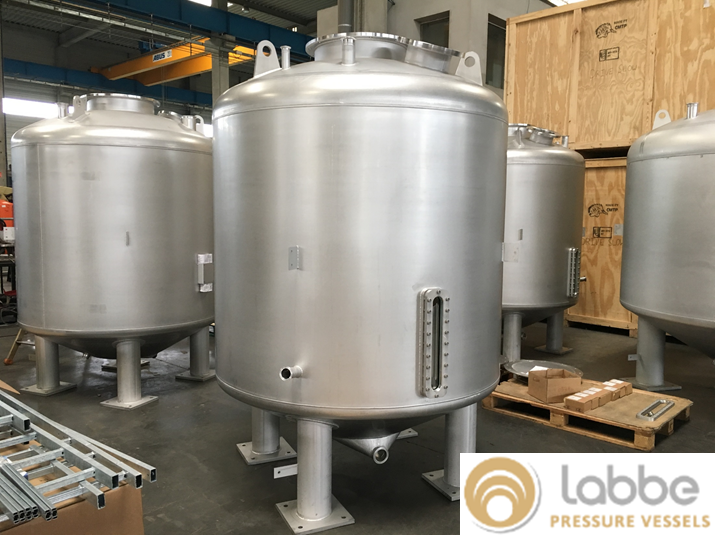 We also manufactured 7 process vessels made of stainless steel 316L for chemistry application. One of them equipped with laser welded dimpled jacket.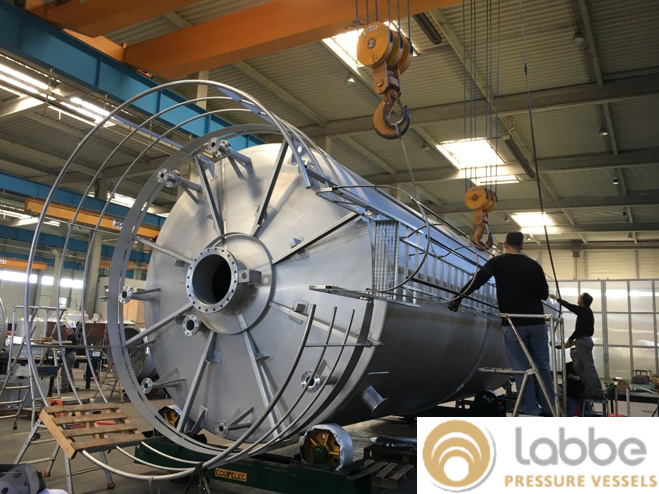 Finally : 316L stainless steel storage tank with a diameter of 3 meters, a height of 8 meters and a total volume of 65 m³. This, for pharmacy application.
---
Expert in process equipment, Labbe Process Equipment will bring its expertise and know-how to offer solutions adapted to different areas.
We invite you to discuss with our experts about our tubular exchangers either via our online chat or via our form.
Also, we have put at your disposal a section "Price request" to make your price requests directly online.
Finally, do not hesitate to contact us on +33 (0) 1 64 42 53 53 for a design.