Dimpled jacket reactor Labbe Process Equipment
Dimpled jacket reactor offered by Labbe Process Equipment is mainly used in industrials fields.
In chemical industry, reactors are essential. Indeed, they allows the production of chemical reaction or transformation. Reactors can sometimes equipped with dimpled jacket.

The dimpled jacket is directly laser welded to maintain the temperature, or reheat, or cooling the products in the reactor through the circulation of the fluid in the dimpled jacket.

These thermal fluids can be :
steam, hot water,
thermal oil,
water glycol,
Freon,
liquid nitrogen,
CO2 … etc.

The dimpled jacket is directly manuactured in our industrial woorkshop of 15.000 m².Indeed, it is obtained by welding two stainless steel plates one on the other. This is done through a spot laser welding machine.
The technical characteristics of the dimpled jacket reactors
Mechanical engineering
Pressure: 50 bar (for higher pressures, contact us),
Temperature: 400°C (for higher temperatures, contact us),
Max weight: 130 tons, diameter: 6.5 m, length: 40 m,
PED 2014/68 /EU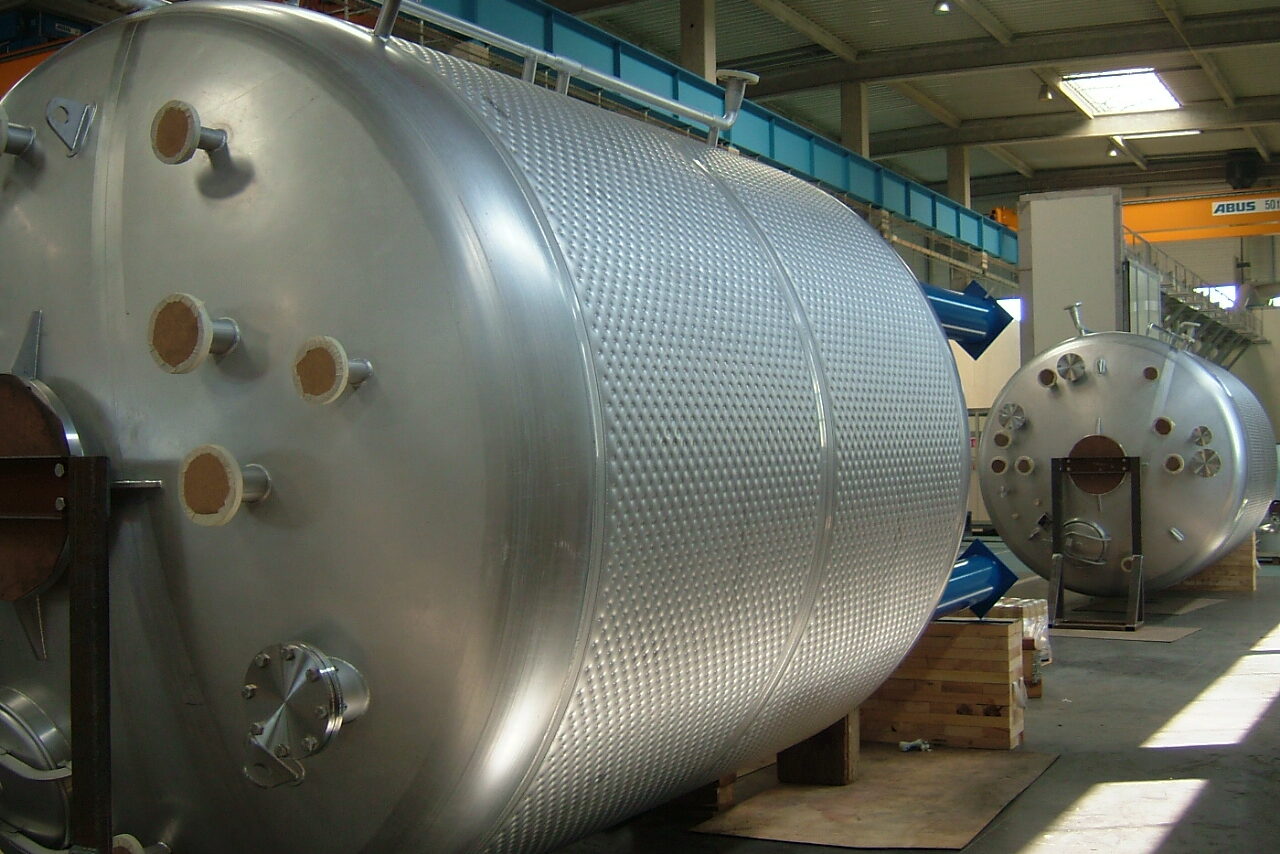 STAINLESS STEEL
304L, 316L, 316Ti, 321, 310S
NICKE ALLOYS
C22, C276, C2000
The use of a dimpled jacket reactor has many advantages including
a high heat exchange coefficient,
lower cost of implementation,
areduction of the deposits
superior aesthetic rendering,
reduced sheet thickness,
fast realization thanks to laser welding technology