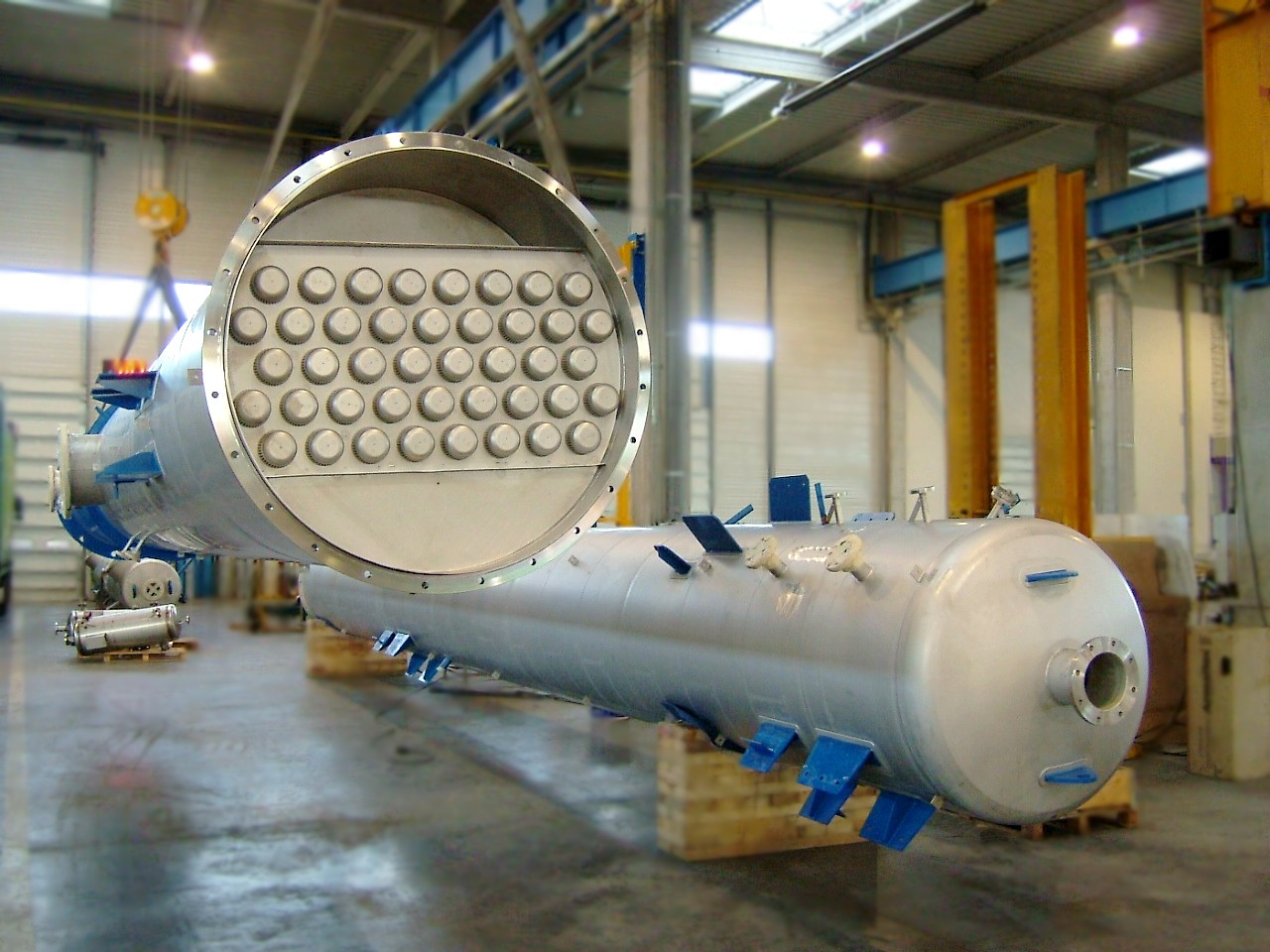 Distillation column Labbe Process Equipment
What are the distillation columns used for ?
The distillation columns also called rectification column are elements of the still. The latter is a device that aims to separate a mixture, first by heating, and, secondly by cooling. It is this process which is called distillation.
The role of the distillation column is to allow exchanges of matter but also of energy between the gaseous phase and the liquid phase.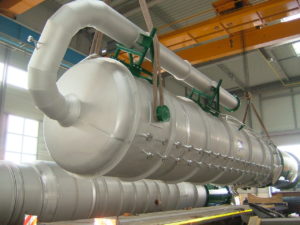 In addition, the columns are equipped with internals which will be placed in a vertical column to ensure an intimate contact between the gas and the liquid so as to approach a composition balance as well as possible.
For example, Labbe Process Equipment offers three types of interns:
Tray technology: they are used in particular to treat large flows and to distill on a larger scale.
The packing (packed or structured): a process that is found mainly in the chemical industry because it allows to to increase the exchange surface between a gaseous and a liquid phase.
Characteristics of the distillation columns
The distillation columns can be made of:
Stainless steel 304L, 316L, 316Ti, 321, 310S
Duplex U45N, U35N
Uranus B6
Nickel alloy C22, C276, C2000
In addition, the columns can be up to 40 meters long and 6.5 meters in diameter thanks to our 15.000 m² industrial workshop. Indeed, the columns are tailormade in order to better adapt to the needs of customers.
All this while respecting the conformity DESP 2014/68 / EU.
Why install a distillation column?
The installation of a distillation column gives rise to various advantages :
Thermodynamic and mechanical dimensioning

Optimal separation of one or more components

High mass transfer coefficient

Tailormade manufacturing

Reability, efficiency, compactness

Flexibility of flow rates
The manufacture of distillation columns at Labbe Process Equipment :
Thanks to our integrated design office, we carry out the chemical and physical sizing steps of the column ourselves.
The first step is that of chemical sizing with the aim of determining all the elements that will make up the column.
Then comes the second step: that of physical dimensioning which consists of making technological choices concerning the device. For example: distributors, the type of columns (trays or packed), power supplies … etc.
Une fois que les dimensionnements ont été réalisés, les plans de construction sont dessinés et la colonne est envoyée en fabrication. Cette dernière ce fait entièrement au sein de notre atelier de chaudronnerie industrielle de 15.000 m².
Once the sizing has been done, the construction plans are drawn and the column is sent to production. The latter is done entirely within our 15.000 m² industrial workshop.
We are completely autonomous, which allows us to ensure the best delivery times.
The fields of application of a distillation or rectification column?
Distillation columns are used in various fields of activity such as:
The extraction,
The manufacture of fertilizers,
The separation of the masses
---
Expert in the design and manufacture of heat exchangers for more than 70 years, Labbe Process Equipment will bring its expertise and know-how to offer solutions adapted to different areas.
We invite you to discuss with our experts about our distillation columns either via our online chat or via our form.
Also, we have put at your disposal a section "Price request" to make your price requests directly online.
Finally, do not hesitate to contact us on +33 (0) 1 64 42 53 53 for a design adapted to your needs.