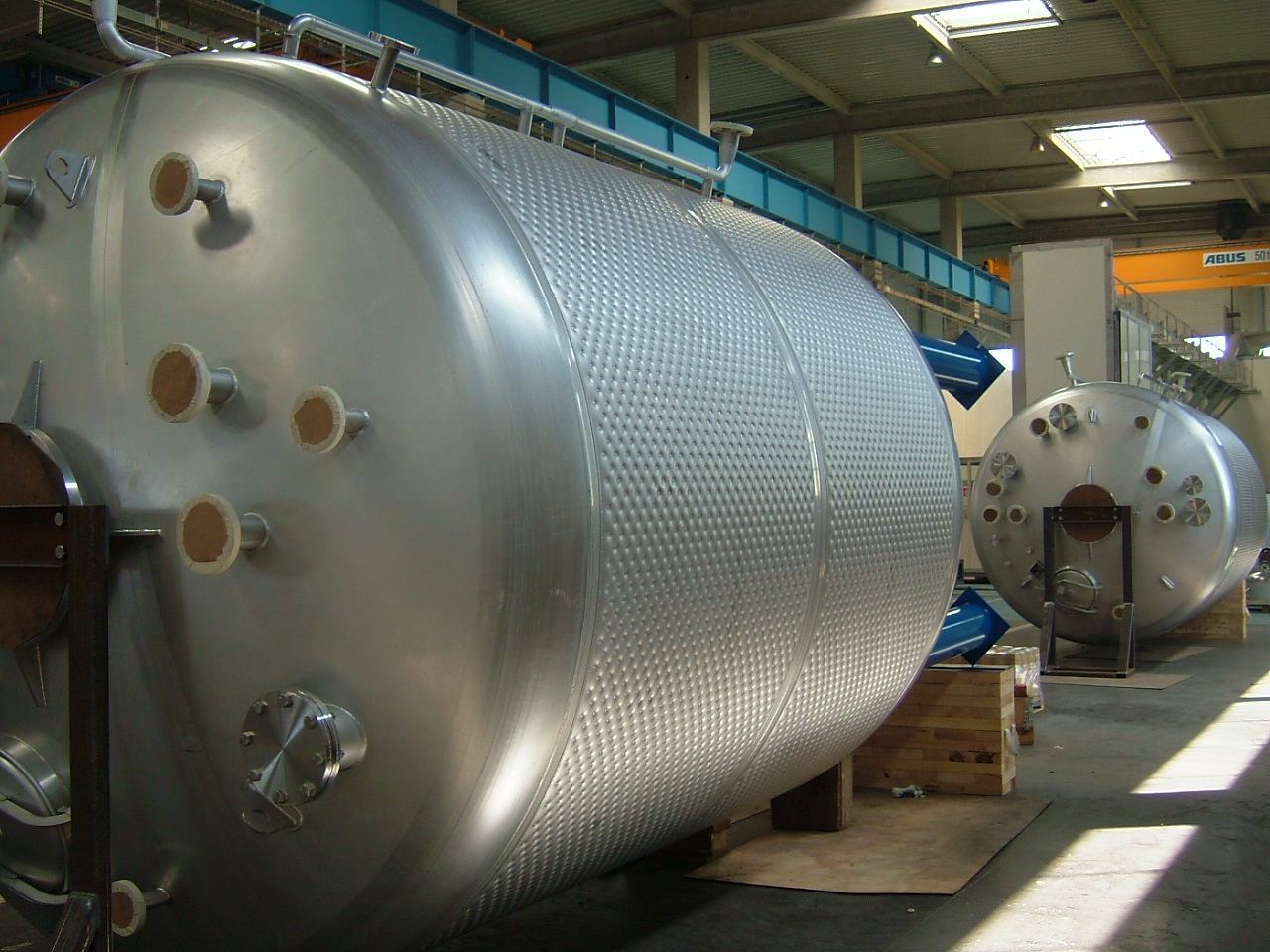 Dimpled jacket tanks Labbe Process Equipment
What is a dimpled jacket tank ?
The dimpled jacket tanks are stainless steel equipment used to store raw materials. The dimpled jacket which is laser welded ensures the maintenance of temperature, or the reheating, or the cooling of the products contained in the tank thanks to the circulation of the fluid in the double jacket.
These thermal fluids can be :
steam, hot water,
thermal oil,
water glycol,
Freon,
liquid nitrogen,
CO2 … etc.
How is the dimpled jacket made?
The dimpled jacket also called "Pillow Plates" is obtained by welding two stainless steel plates one on the other. This is done through a spot laser welding machine
Thus, we obtain a dimpled jacket with spots (round about 14 mm diameter) distributed according to a defined model.
A weld is also made around the jacket to ensure its tightness to pressure.
Thanks to the technical resources of Labbe Process Equipment all types of finishing can be made (pickling, polishing, electro polishing).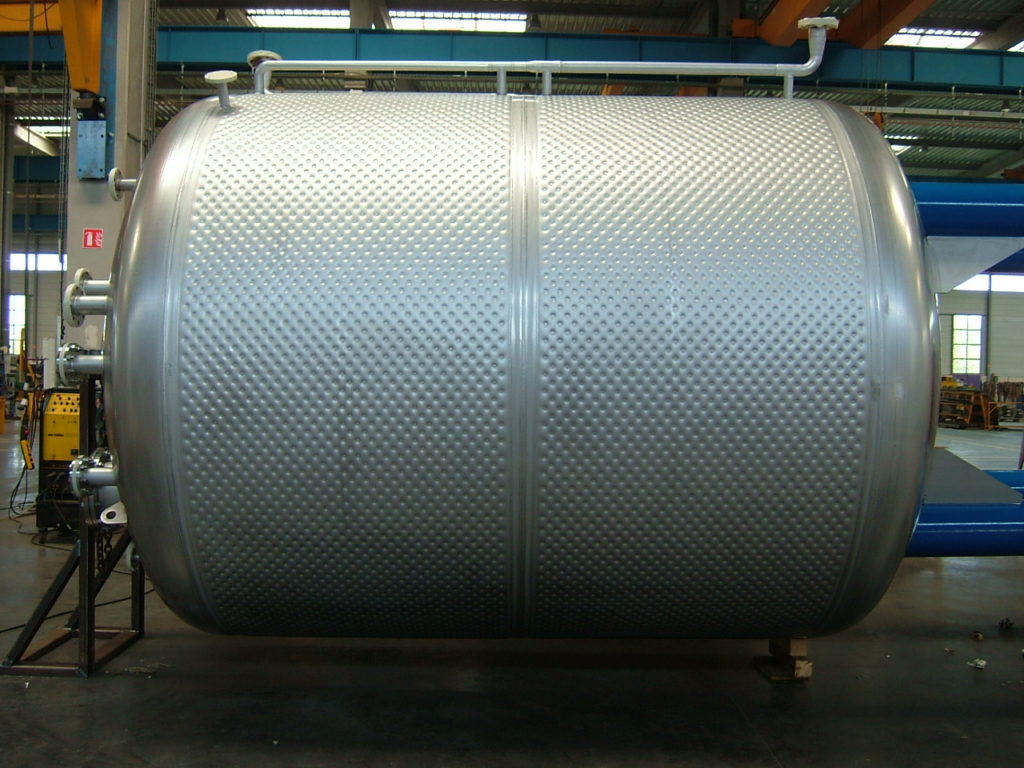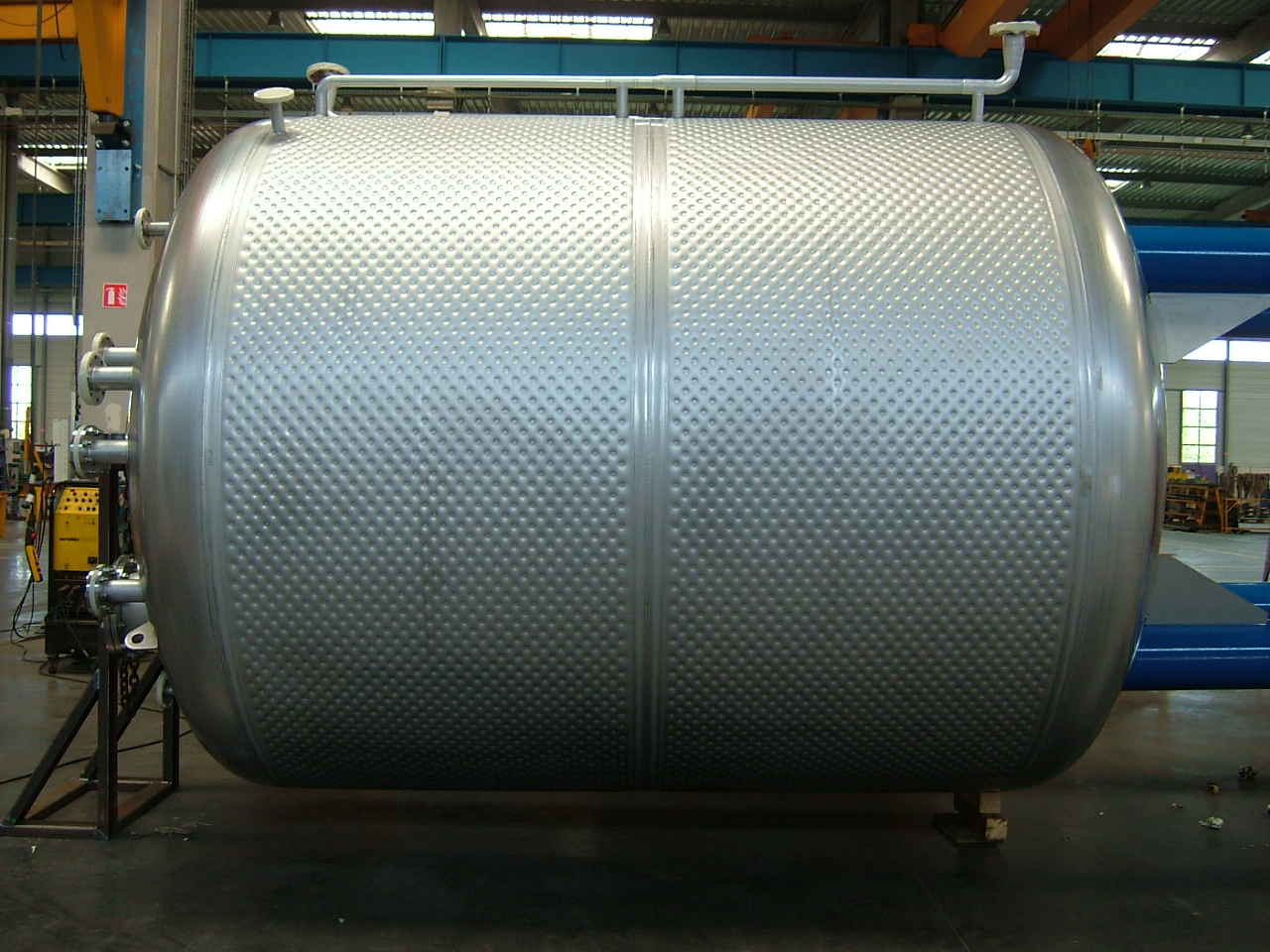 The advantages of the dimped jacket tank
Thanks to a tailor-made dimensioning, the dimpled jacket tanks can be used with all types of refrigerants: glycol, ammonia, R404A, R134A, CO2 … etc.
They also have large storage capacities (130 tons) and withstand a high operating pressure in the dimpled jacket (30 bar liquids or steam).
The use of a dimpled jacket tank has many advantages including:
Lower cost of implementation,
A small volume of the dimpled jacket,
An excellent exchange coefficient,
Fast realization thanks to laser welding technology,
A reduction of the deposits inside the tanks, thanks to the fast circulation of the fluid,
An improvement of thermal exchanges.
The different fiedls of activity of the dimpled jacket tank
The technical characteristics of this equipment take into account the nature of stored liquids, which is often in the food industry:
Milk tanks
Ferments culture
Ice cream
Crystallization
Pasteurization
---
Expert in the design and manufacture of heat exchangers for more than 70 years, Labbe Process Equipment will bring its expertise and know-how to offer solutions adapted to different areas.
We invite you to discuss with our experts about our dimpled jacket tanks either via our online chat or via our form.
Also, we have put at your disposal a section "Price request" to make your price requests directly online.
Finally, do not hesitate to contact us on +33 (0) 1 64 42 53 53 for a design adapted to your needs.