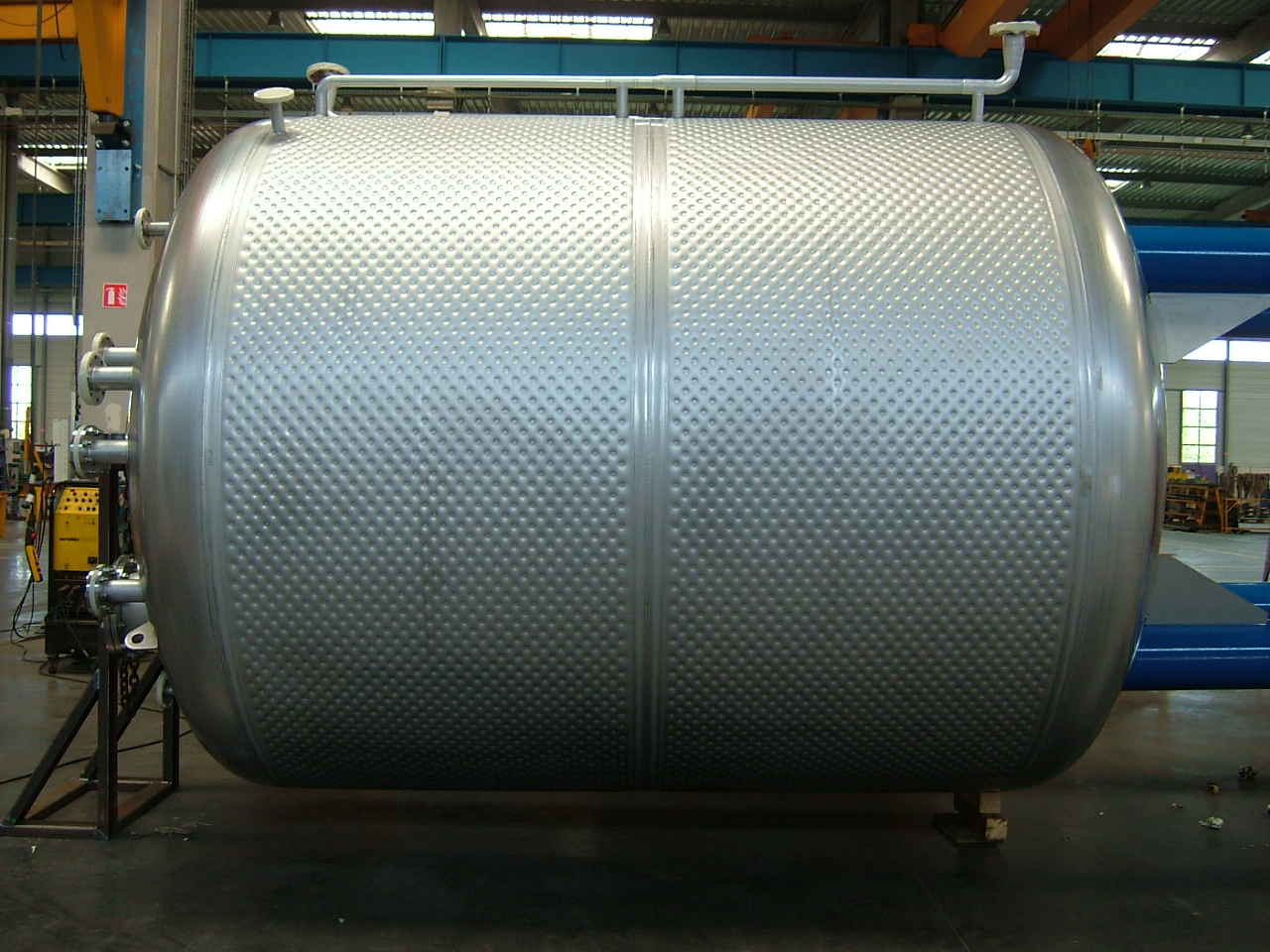 With more than 70 years of experience in the design and manufacturing of stainless steel vessels and reactors, Labbe Process Equipment is specialized in the manufacture of "dimple jackets". The dimple jacket is used to control the internal temperature of the vessel through the circulation in the dimple jacket of fluids (water, oil) or gases (nitrogen, steam, Co2 or Freon).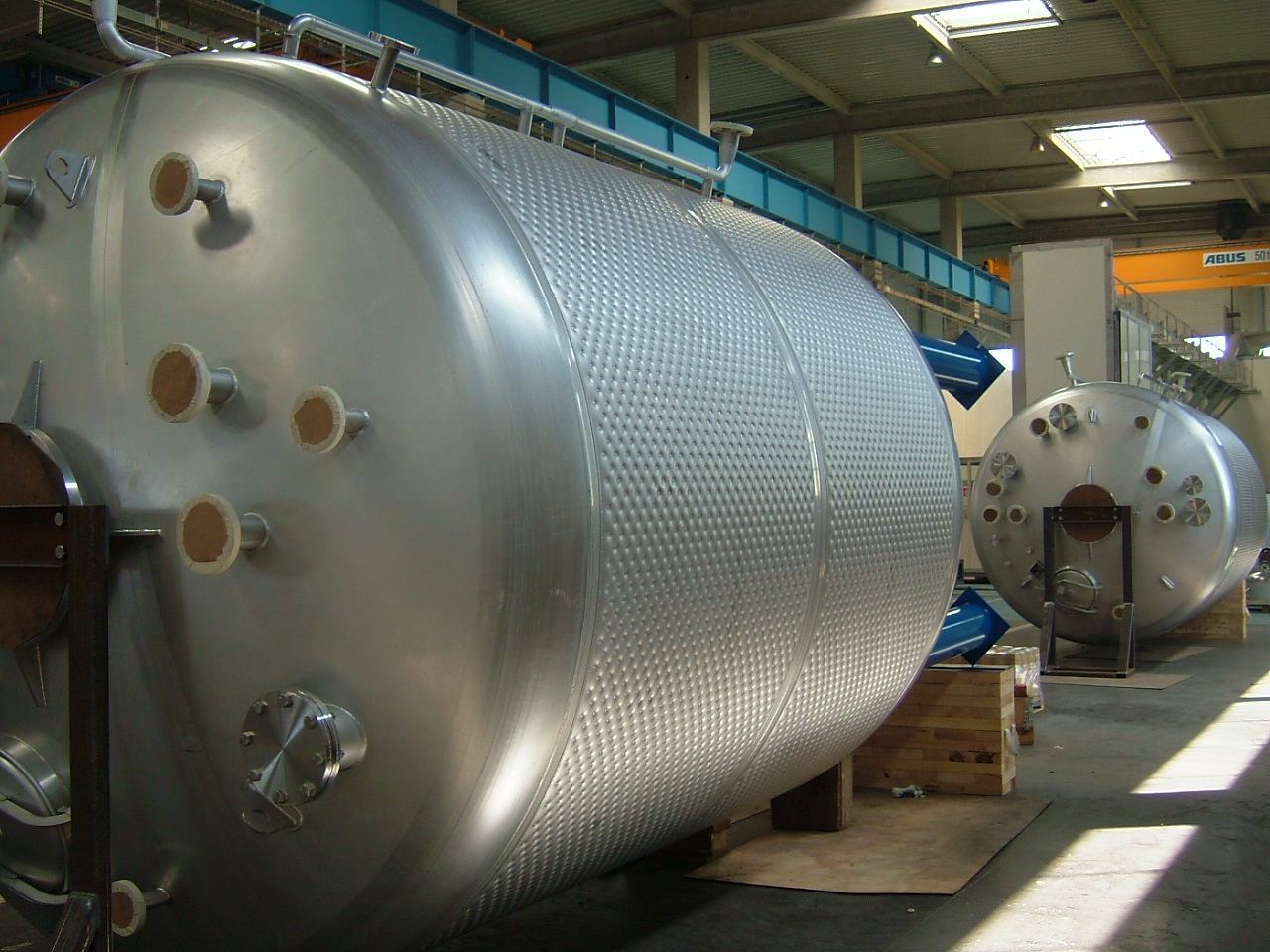 This kind of equipment is particularly used in the following industries:
food industry,
distillery,
chemical industry,
cosmetic industry,
dairy industry,
petrochemical industry,
and pharmaceutical industry.
Dimple jackets make possible the recycling of heat at high temperatures resulting from heat reactions in order to maintain a constant temperature. This equipment is also used to reduce the viscosity of certain fluids by thermic energy transfer between a heat transfer-fluid (liquid or gas) and the product contained in the equipment.
How to manufacture a dimple jacket?
The jacket is formed by overlapping two sheets of stainless steel of different thicknesses welded together by a laser spot welding process.
These 2 welded sheets are afterwards shaped as a single sheet for the manufacture of the jacketed equipment.
This item is then inflated thanks to injections of pressurized water to obtain a padded aspect, thus the name of "pillow plate".
The benefits of dimple jacket:
In addition to its aesthetic aspect, the dimple jacket presents a number of technical and financial advantages.
These advantages are:
Improved heat exchange with an excellent exchange coefficient
Quick manufacturing thanks to the use of the laser welding technique
Lower manufacturing costs and additional volume gained compared to a traditional double jacketed vessel or a reactor with spiral jackets.
Lesser deposits inside the jacket thanks to the quick circulation of the fluid
Pillow plate is therefore an effective and economical solution for both small and big equipment. Indeed, the double jacket assures greater thermal control with a more competitive price than a classical tubular heat exchanger.
Technical data for laser welded dimple jackets
Width up to 2000mm
Jacketed cylinders with a diameter of 600m to 4000mm
Manufacture of jacketed torispherical and conical vessel heads
Pressure up to 40 bars
Wall thickness from 0.8mm to 2mm of the double jacketed plate
Labbe Process Equipment: an expert stainless steel vessel manufacturer since 1948
Thanks to its experience of over 70 years, Labbe Process Equipment is able to offer a tailor-made proposition for your dimple jacket equipment in order to adapt to all industries and all heat-transfer fluids (glycol, ammonia, R404A, R134A, etc.)
Our team of experts is at your disposal for a quotation or for any information: