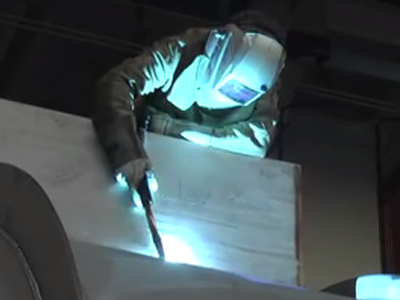 Project Description
LABBE PROCESS EQUIPMENT, WELDING EXPERTISE
Labbe Process Equipment carries on a sustained investments policy integrating regularly automatic welding machines. 
This, in order to ensure the highest quality level together with short delivery period.
The company Labbe also applies a continuous training policy to maintain welders qualifications as well as high expertise level.
Labbe Process Equipment is familiar with latest welding technologies used for Stainless Steel and Nickel Alloys, like :
GTAW,
GMAW,
SAW,
Plasma and laser
WELDERS TRAINING POLICY
Labbe Process Equipment guarantees you a welders expertise.
Indeed, thanks to continuous training of its boilermakers and ESSA welders IWE certified.
Also, the welder qualification (QS) has been made according to the standards NFEN 1418 and 287.1, AD 2000 Merkblatt HP 3, ASME IX.