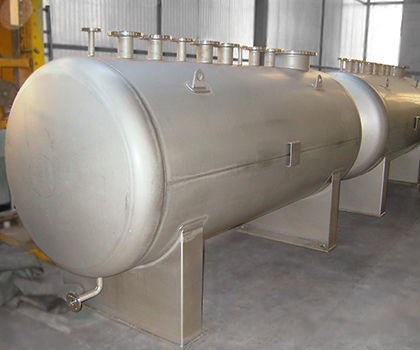 Project Description
STAINLESS STREEL STORAGE TANKS
Storage tank is an equipment tailor made designed and manufactured within Labbe workshop. Wecan propose you : simple jacket storage tanks or double jacket storage tanks.
The company Labbe proposes storage solutions for any liquid chemical product, solid or gaseous, corrosive or not. Manufactured according to your process needs, storage tank enable to store and contain corrosive products in security.
The tanks are made in :
Stainless Steel 304l, 316L, 316Ti, 321, 310S,
Duplex U45N, U35N,
Uranus B6,
Nickel Alloy C22, C276, C2000
Also, for some specific applications, Labbe proposes Inconel, Monel and titanium material.
Storage tank is an atmospheric tank usually with a small thickness, contrary to pressure vessel. Labbe proposes all finishing types (polishing, electro polishing) for your different applications: food storage, chemical storage, pharmaceutical storage…
Labbe Process Equipment answers to all of your industrial constraints offering you storage tanks according to your regulations : ATEX, SEVESO, FDA, and ANIA.