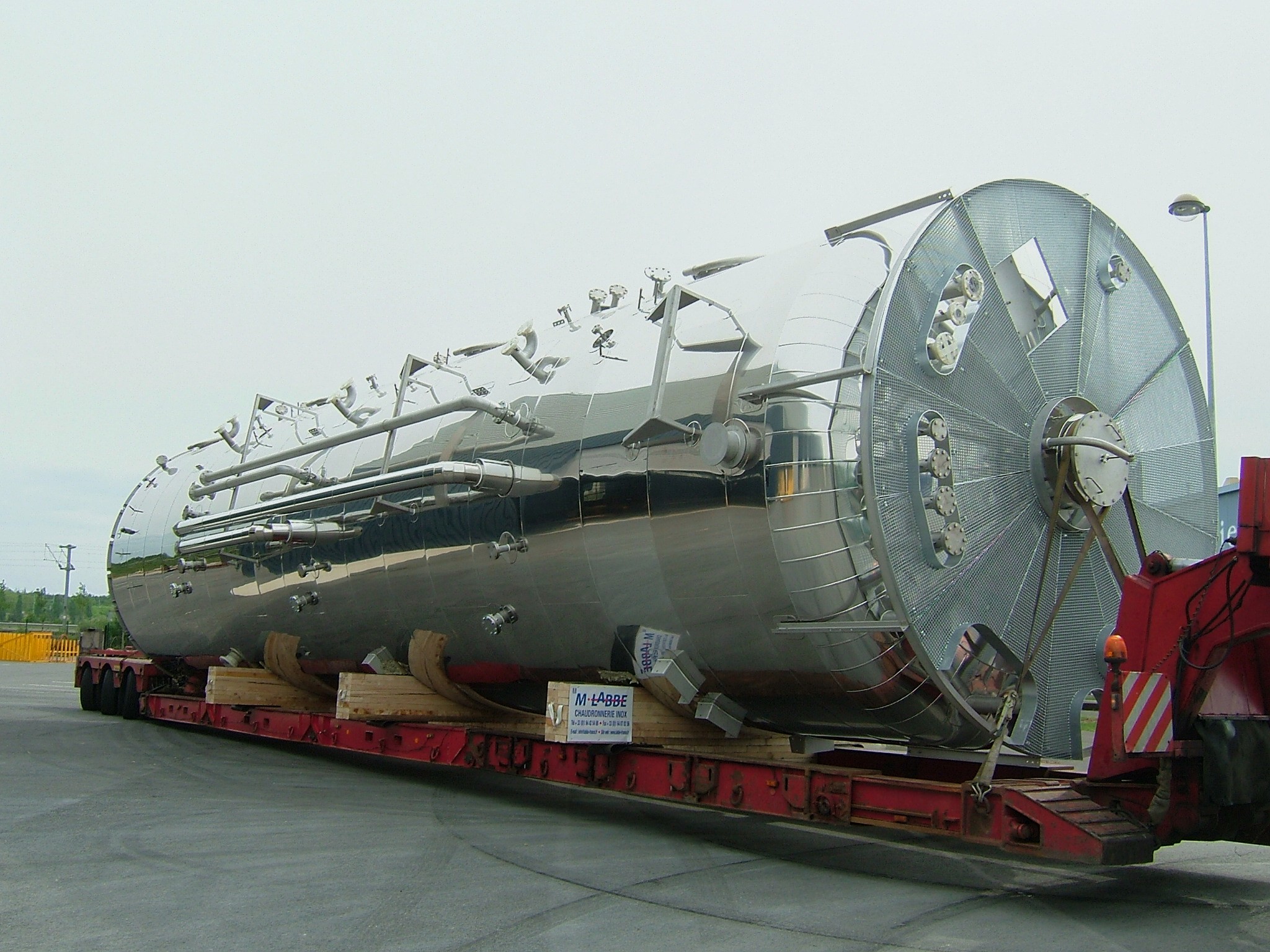 Project Description
LABBE PROCESS EQUIPMENT, YOUR PRESSURE VESSEL MANUFACTURER
Labbe Process Equipment designs and manufactures many types of stainless steel pressure vessel for a wide rang of industrial applications.
Labbe proposes you pressure vessels calculations following design conditions, such as nozzle loading, wind loading, blast loading and earthquake calculations.
We use both software and homemade calculations.
LABBE : VESSEL MANUFACTURER
MANUFACTURING CODES
Labbe Process Equipment designs according to the industrial agreements and certifications such as :
 EN13445, CODAP 2010, CODETI, AD-MERKBLATTER, ASME …
GRADES
Labbe Process Equipment has a permanent stock of 1.000 tons of stainless steel sheets plates.  This stock assures a mastering of the different delivery times.