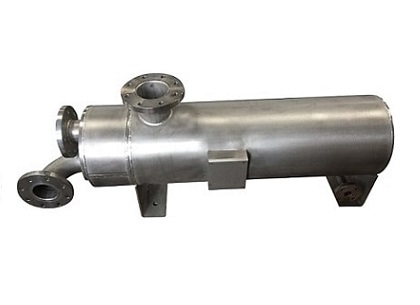 Project Description
COMPALEX®: WELDED PLATES HEAT EXCHANGERS
Welded plates heat exchanger Compalex® is dimensioned and manufactured by Labbe Process Equipment.
The heat exchanger has excellent performance.
Labbe Process Equipment proposes a range of welded plates heat exchangers with cylindrical shell :
Compact design,
Hybrid technology,
Simple and reliable,
Low maintenance costs,
High heat transfer coefficient,
Low fouling due to optimum turbulence inside the plates,
Minimal pressure losses,
Robust
Also, we calculate and design our heat exchangers based on your needs and constraints.
Applications: • Liquid / Liquid  • Condensation  • Evaporation  • Gas / Gas  • Gas / Liquid  • Air / Water