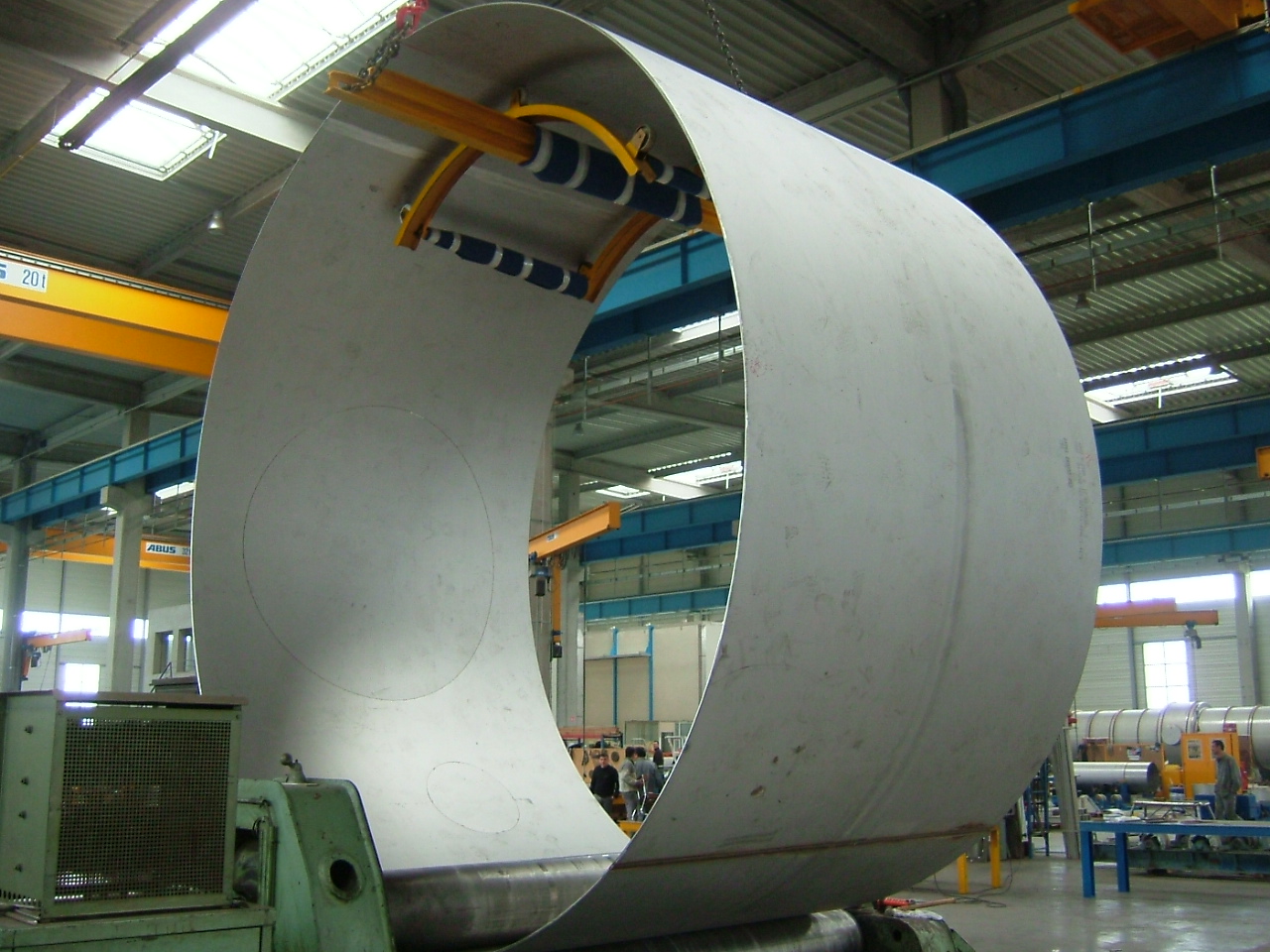 Project Description
ROLLING EXPERTISE : SHELLS-CONES-CONICAL HEADS
Rolling is a shaping of the plates enable the manufacturing of shells, cones and conical heads for process equipment.
Labbe made the choice to internally ensure this manufacturing in order to propose the shortest delivery time.
Once dished heads are manufactured, after checking and reading of the developed heads, shell plates are directly laser or waterjet cutted in order to be internally rolled.
OUR CAPACITIES
Labbe Company have 4 rolling machine :
1 rolling machine lenght 3500 mm thickness 40 mm stainless steel
3000 mm thickness 20 mm stainless steel
2000 mm thickness 10 mm stainless steel
1100 mm thickness 10 mm stainless steel
WHY LABBE PROCESS EQUIPMENT ?
Since its foundation in 1948, Labbe has been specialized in stainless steel manufacturing. It has been at the forefront of technical innovation adapting its know how to markets needs. Labbe Process Equipment designs and manufactures process equipments using highly developped engineering technologies. But also the latest calculation softwares. This development policy has been the basis of its success since its foundation.