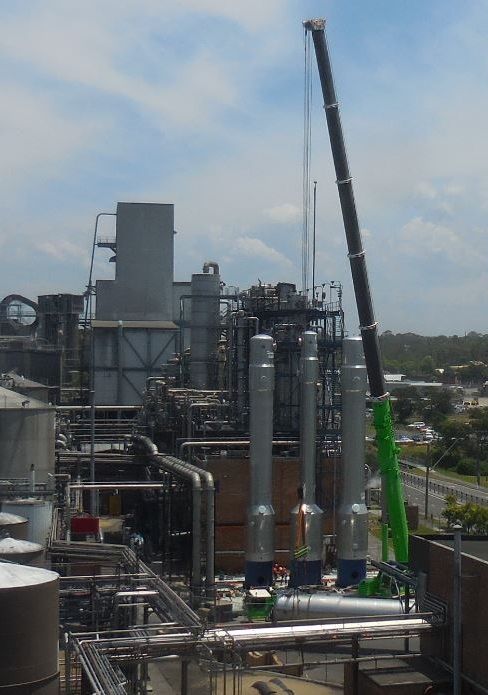 Project Description
ERECTION ON SITE OF YOUR PROCESS EQUIPMENT
Labbe Process Equipment expertise
Labbe Process Equipment  works from the design on the erection on site of our clients. We offer our expertise in order to manufacture, improve or repair stainless steel and nickel alloys equipment. For example, Labbe can perform analysis, design and manufacturing of new equipment, removal of old equipment and installation on-site throughout the entire world.
We have all the necessary permits to works on the chemical industries subject to very strict rules.
Why Labbe Process Equipment ?
We have acquired a know-how and experience enabling us to produce quality equipment.